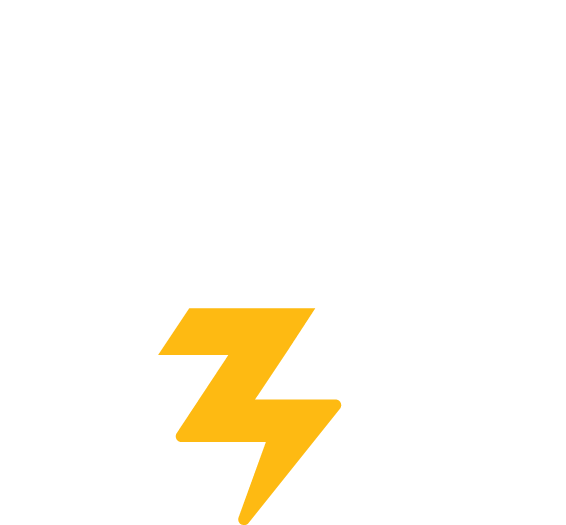 Thunderstruck was founded on one simple principle: to help people succeed.
We've been around since 1995, passionately helping businesses manifest their message. Our strengths are in print design, branding and advertising. We offer a complete line of services which also includes website design, digital marketing and video production. In short… when it comes to your next marketing program, Thunderstruck can deliver the entire package.
Our History
Although the name Thunderstruck Design is new, our company isn't. Formerly known as Roberts Design Company, Inc., Thunderstruck Design continues the tradition of combining excellent service with creative design solutions.
The company was formed on July 1, 1995 by owner and creative director, Rod Roberts. Initially, the business was home-based, but in 2006, Rod hired his first employee and moved the business to its first commercial office space. Since then, we have expanded, both in staff and size. We currently reside on the 7th floor of the Huntington Tower Building, overlooking downtown Champaign, Illinois and the University of Illinois Urbana-Champaign Campus. Thunderstruck Design is a DBA of Roberts Design Company, Inc., which is the corporate holding company, so you may still see the name from time to time.
Our Mission
Thunderstruck Design exists to inspire, persuade and communicate through design.
Our mission statement is simple, yet it holds a lot of meaning for us. We strive to obtain this objective for each and every project we work on by asking ourselves these three questions: Does the design message inspire the viewer?  Does it persuade the person to take action?  Does it effectively communicate the message?
Our Philosophy
Our philosophy is visionary, we focus on the end goal.
In other words, we look at each project from the viewpoint of what kind of success it will generate for you. As for personal service, you'll have a hard time finding anyone better than Thunderstruck. We put you first. It's just like having your very own in-house marketing department, only without all the overhead. Oh, and forget automated phone trees… real people answer the phones around here.